Meet Julie
About Julie Roberts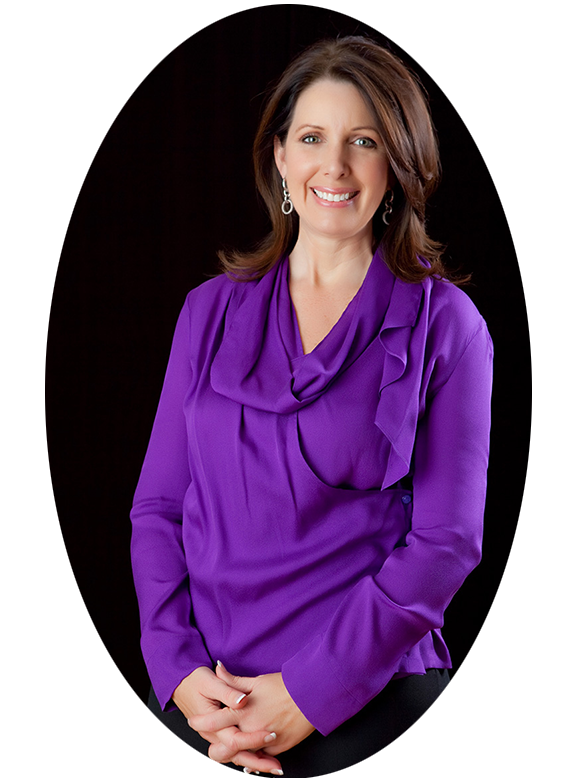 Meet Julie
About Julie Roberts
Julie (Phillips) Roberts grew up in a small community in Missouri in a family that encouraged excellence in all personal endeavors.
As a child, she would spend time with her grandmother watching her educate and serve her customers as a well-respected antique dealer.
The entrepreneurial spirit was ingrained at a very early age. As an accomplished pianist and talented young public speaker, Julie represented Missouri in the 1982 Miss America Pageant as the youngest contestant. After a year of public appearances and moving to Houston, Texas, Julie set up shop in 1987 with five evening gowns and only $500 in seed money to her name. During the next decade she built a solid reputation consulting and coaching state and national contestants on wardrobe and image, as well as offering poise, interview skills and life coaching.
It is a privilege and a blessing to share with clients/friends all the many phases of their lives. It really isn't about the glamorous apparel or offerings, but rather the relationship that is cemented through trust and exceptional service.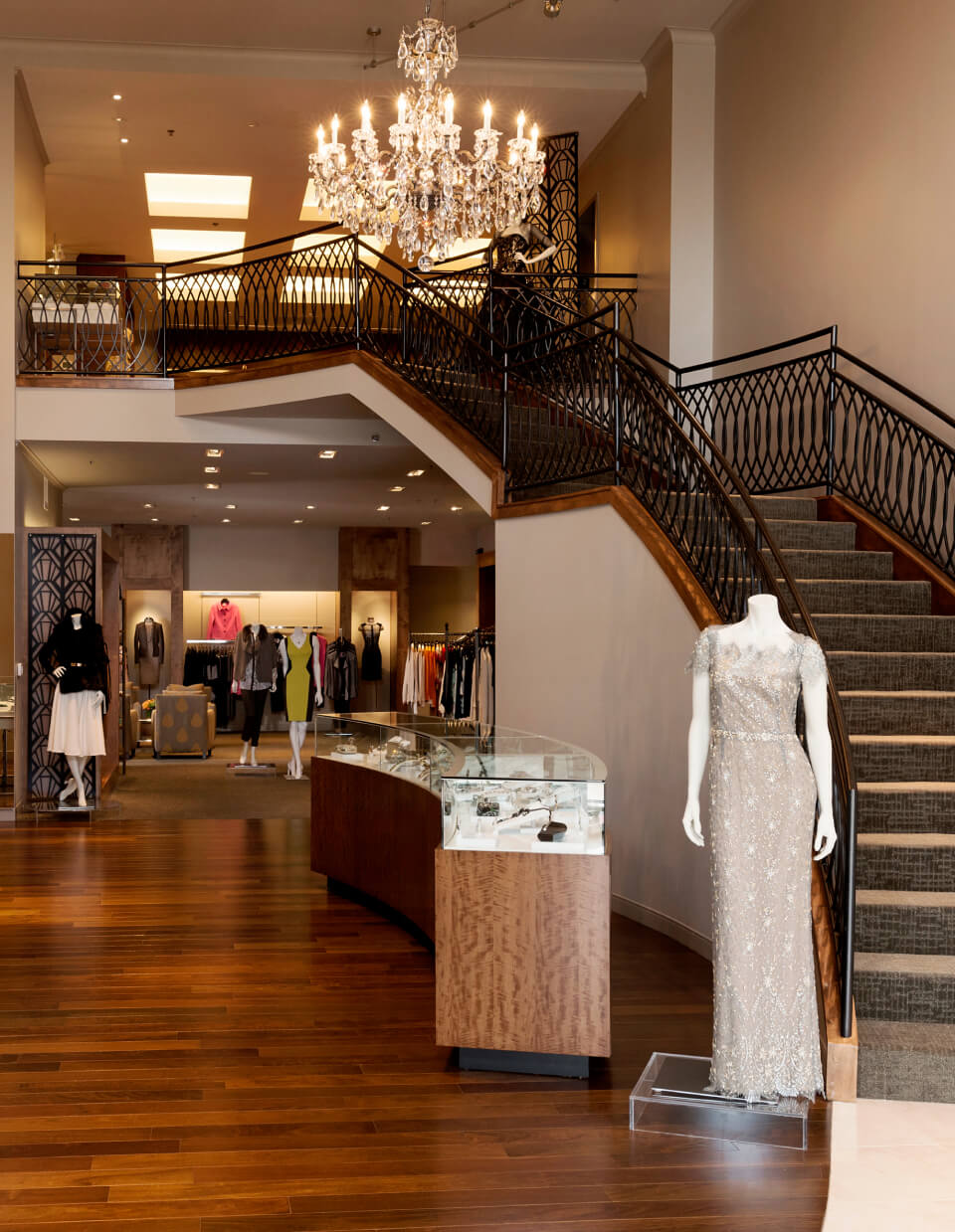 The first brick-and-mortar store
Julie (Phillips) Roberts grew up in a small community in Missouri in a family that encouraged excellence in all personal endeavors. After moving to Texas in the early 80's following a year of public appearances as Miss Missouri 1982, Julie set up shop in 1987 as an image consultant for Miss America and Miss USA candidates with a modest start-up inventory (five dresses) and an unwavering entrepreneurial spirit. 
In 1996, Julie opened her first brick-and-mortar store and quickly became a nationally known shopping destination not only for pageant hopefuls, but for women wanting glamorous and chic cocktail and evening attire for important and notable social occasions.

As the store grew into a multi-brand destination and expanded into a full lifestyle brand, so did its loyal clientele. In October of 2003, Julie purchased legendary Houston ladies store Esther Wolf growing her business into a revered Houston luxury destination. Maintaining the integrity of the brand (and name) for many years, both stores morphed into one following a multi-million dollar renovation and the brand that is known today as Elizabeth Anthony.
Roberts reflects with gratitude on a 35-year career of expertly outfitting ladies from their teens well into their later years. Her goal and vision was to see customers walk through the door, and through personal relationships and exceptional customer service, feel valued and beautiful. Several thousand clients (friends and winners) later, the vision has not changed.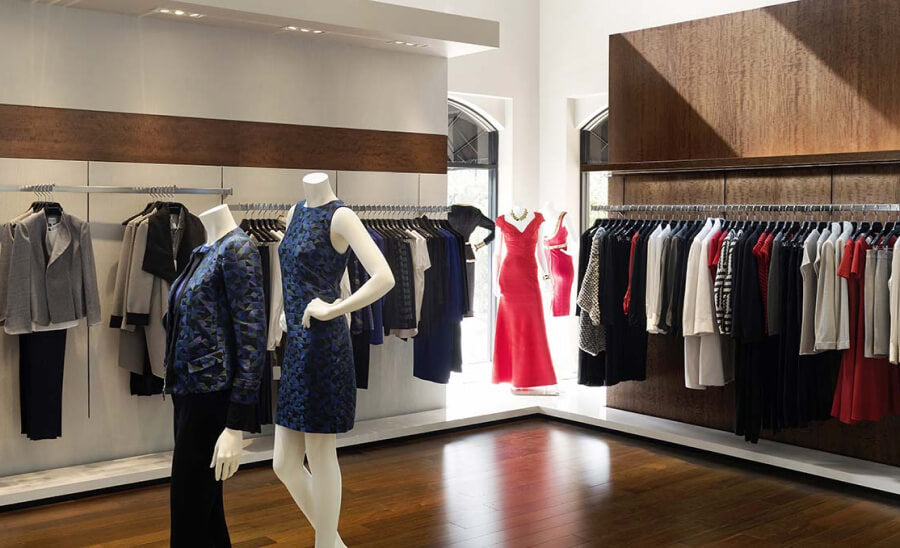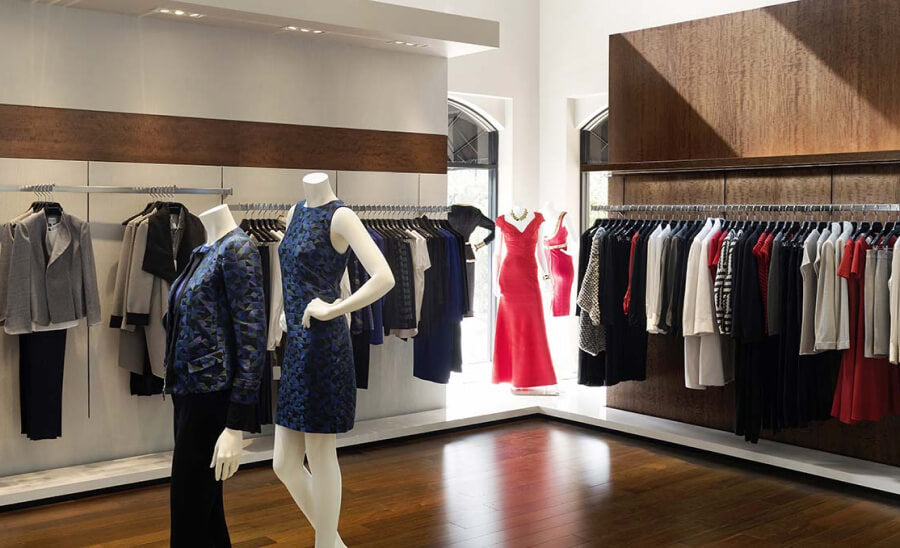 Julie is committed to supporting the Houston community and charitable organizations that align with the values of Elizabeth Anthony.  She continues to live by her company's mission, "Giving Back, One Dress at a Time".
She supports the American Heart Association, American Cancer Society, Bobetta C. Lindig Breast Cancer Center at Memorial Hermann Memorial City Medical Center, Chrons and Colitis Foundation, Houston Area Women's Center, Children's Assessment Center, Greater Houston Women's Chamber of Commerce, Star of Hope Mission, Houston Food Bank, No Kid Hungry and other notable local organizations.
A female-owned, family business, Elizabeth Anthony is named after Julie's children, Jennifer Elizabeth and Justin Anthony.